Posted by

Kelsey
CORRECTION: In our email we mistakenly said that the legislation was passed today. In fact the legislation was introduced into the House of Representatives today. With the support of the Greens and key independents it will likely be passed by both houses before the end of the year.
Yesterday the Federal Government announced watered down legislation on poker machine gambling. Wondering what it's all about, and how it's different to the pokies reform that GetUp has been campaigning for? Here's what you need to know.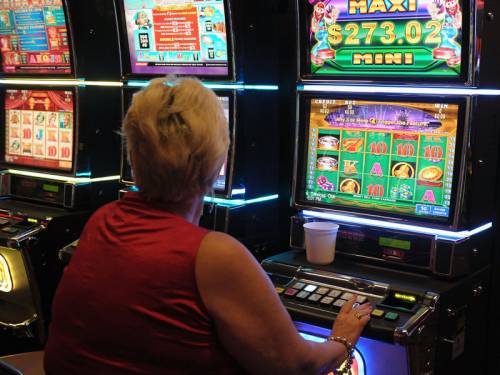 Image via AAP
Background:
- These reforms came about after the Government reneged on its deal with Independent MP Andrew Wilkie. At the time, GetUp called the reforms "worse than nothing." At its core is another trial of technology that has already failed (voluntary pre-commitment).
- Pre-commitment has been set up to fail. It can be easily circumvented by a determined addicted gambler. And in trials of voluntary pre-commitment very low numbers of gamblers chose to use it. There are two type of pre-commitment: mandatory pre-commitment and voluntary pre-commitment.
- Mandatory pre-commitment requires a gambler to nominate how much they are prepared to lose in a gambling session and when they reach that amount they can no longer play.
- Voluntary pre-commitment allows but does not require gamblers to set limits and does not end play when those limits are reached.
- Dollar bets are the effective solution, but they aren't in the legislation. At the moment addicted gamblers can lose as much as $15,000 on a poker machine. Dollar betting limits would reduce that to a maximum of $120 an hour. That would immediately make a massive difference to addicted gamblers.
- 40% of gambling revenue comes from problem gamblers so it isn't possible to fix problem gamblers without the gambling industry taking a hit.
Key parts of the package:
- All new poker machines will need to have pre-commitment technology from 2013.
- Voluntary pre-commitment, which gives gamblers the option to decide at the start of play how much they want to gamble, will be in place from 2016.
- Mandatory pre-commitment, which requires gamblers to nominate how much they are willing to lose at the start of play and limits their gambling to that amount, will be trialled in the ACT in 2013 and reviewed in 2014.
- Electronic warnings on machines will be in place from 2016.
- $250 withdrawal limits on ATMs in hotels and clubs.
- The technological changes make it possible to activate mandatory pre-commitment in the future but there's no commitment to that now.
- The creation of a new gambling regulatory body
- establishment and funding for the National Gambling Research Commission
But here's the most important things for you to know:
1 – The gambling industry is pretty happy with this legislation: a sure sign that it's still rubbish.
2 – Our campaign focus on the biggest operators in the market – like Woolworths – is still crucial. Not only will it immediately start to reduce the blight of problem gambling, but it will also mean there are companies actually lobbying for reform as this fight continues.
3 – The reforms are a long way from what the Productivity Commission recommended to reduce the harm of problem gambling. The legislation doesn't adopt the most effective measures recommended by the government's own independent policy advisers.
When government makes some change, however inadequate, it's natural to feel a little relieved that at least something is being done. But GetUp isn't just about change, it's about making change that make a difference. We're working on next steps to the pokies campaign now, and we'll be in touch with you about it soon.
Further reading
At a glance – Pokies reform laws – SBS
Perspectives on the pokies reform bill – ABC
'Weak' pokie reform law to go ahead – SMH

Watered-down pokies reforms introduced to federal parliament – Herald Sun
1st November 2012