Posted by

Kelsey
The Federal Environment Minister recently criticised GetUp's latest effort in the ongoing campaing to protect the Great Barrier Reef World Heritage Area. Before we address Minister Burke's points one by one, it is important we cover go over the background of this issue.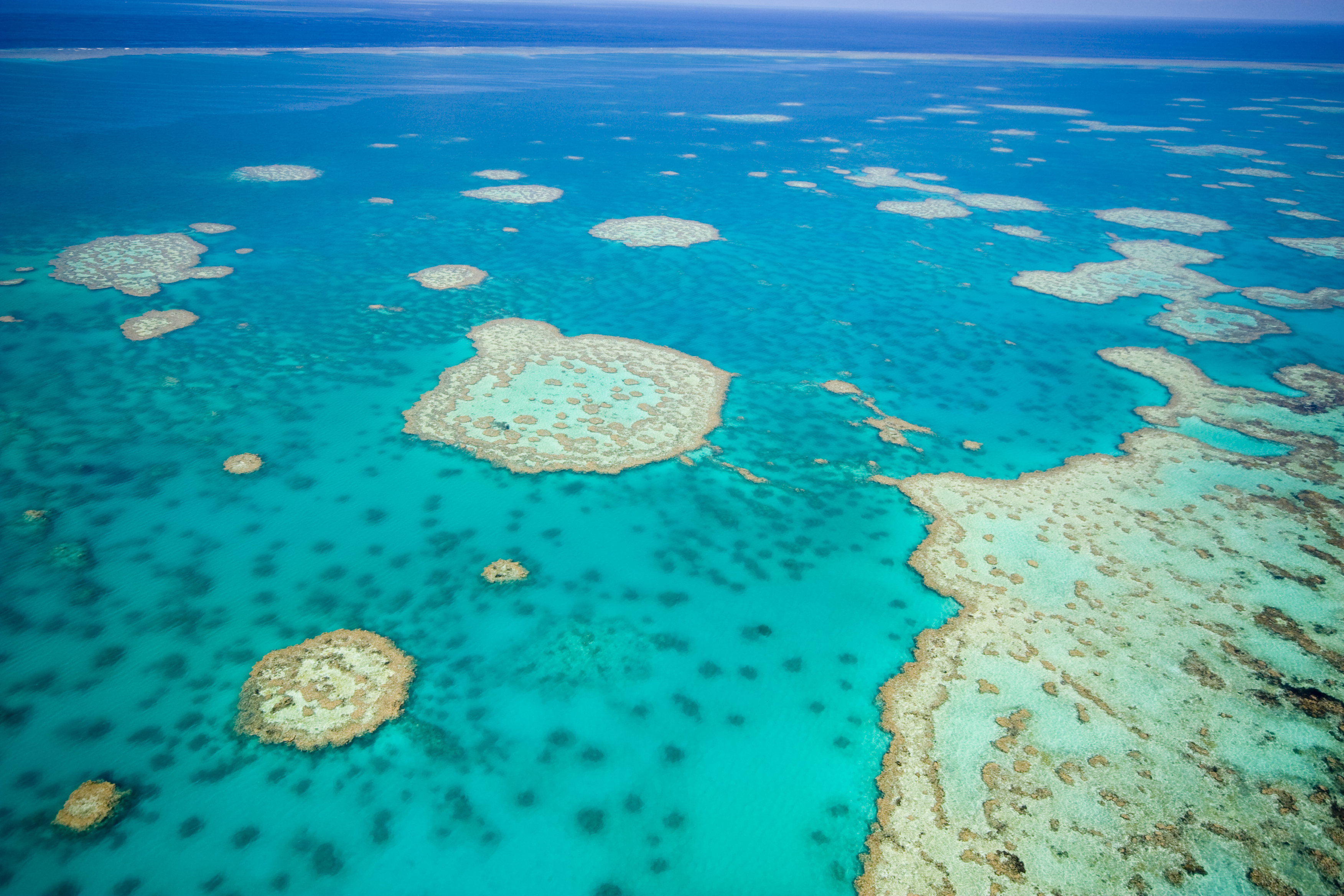 The Great Barrier Reef World Heritage Area is Australia's most iconic natural asset and a major long-term economic driver. It generates up to $5 billion dollars in tourism revenue and supporting over 60,000 jobs[1]. Yet, for the second time in recent history, it's threatened by the fossil fuel industry. Over the last year, more than 100,000 GetUp members have been taken action to help protect the area from this latest threat – but it is our latest advertising campaign focused on CSG and coal developments on Curtis Island and Gladstone Harbour which has finally got the attention of Federal Environment Minister Tony Burke.
In the mid-1970s a major political stoush broke out between the Federal Whitlam Government and Queensland Bjelke-Petersen Government. With the price of oil booming Jo Bjelke-Petersen wanted to open the Great Barrier Reef up for the exploitation of gas and oil. Gough Whitlam fought him and created the Great Barrier Reef marine park and which then led, in 1981 to the Reef being listed as World Heritage Site. This listing in effect gave responsibility to the Federal Government to ensure the "effective and active measures are taken for the protection, conservation and presentation of the cultural and natural heritage situated on its territory"[2]. Since then, Australia's management of the World Heritage site has largely been seen as an example of best practice.
That's until Federal Environment Minister Tony Burke approved four major coal seam gas-processing plants on Curtis Island within the World Heritage Area — including the largest dredging operation ever undertaken in Australia, and leading to the dumping of millions of cubic metres of dredge spoil at sea. Not long after the dredging started, locals began to notice diseases and deformities appearing in marine life[3]. There were even reports of fishermen getting sick after coming into contact with the Harbour water. It is still not entirely clear how far the impact of the dredging and dumping of spoils may spread. Research conducted by James Cook University for the Gladstone Fishing Fund observed high turbidity levels caused by the dredging 34 kilometres from where the dredging was occurring[4], and diseases and deformities have been reported in a wide range of marine species[5].
UNESCO, the UN body in charge of protecting world heritage sites, was greatly alarmed by these developments and at their annual meeting last year the World Heritage Commission expressed their 'extreme concern' and sent a team of scientists to investigate. Over 10,000 GetUp members – from scientists and tourism operators to people who want the Reef protected for future generations – made detailed submissions to UNESCO's investigative team. Members of the GetUp team recently spent time in Gladstone, meeting with locals he told us of their first-hand experience in seeing the damage the dredging has cause to the harbour. These concerns are backed by a number of scientists, including Dr Matt Landos, who features in GetUp's advertising campaign.
Dr Matt Landos, director of Future Fisheries Veterinary Service, is as an expert in aquatic animal health with 12 years experience including 5 years as the NSW Government's fish veterinarian and is a leading veterinarian supporting aquaculture businesses around Australia. His comments are based on evidence he has seen from the impacts on marine life in Gladstone Harbour. Dr. Landos' research suggests that the immune systems of harbour animals are being overwhelmed by multiple stressors, like noise, turbidity and mixtures of heavy metals from the dredging operations[6].
Minister Burke has claimed that the sickness in fish and fishermen are due to freshwater entering Gladstone Harbour following floods. In response, water quality expert from James Cook University Associate Professor Jon Brodie has said[7]:
"Well, they have no evidence of that at all, that's all I can say. There was a major flood. We had major floods in Queensland last year all along the coast. True, some barramundi fell over Awoonga dam and that would have damaged them and stressed them a bit. Does that explain why crabs have diseases? Why shrimp have diseases? Why lobsters have diseases? Why sharks have diseases? Why rays have diseases? And other fish besides barramundi? I don't think so."
Furthermore, if freshwater was the cause of the fish diseases then the problem would be occurring everywhere as freshwater plumes occur in all estuaries from time to time. However, there is evidence that suggests other causes driven by the dredging of the harbour development project are highly likely to be the cause. The biggest change to the Gladstone Harbour Great Barrier Reef World Heritage Area is the western basin dredging and disposal project.
UNESCO presented their report to the Wold Heritage Commission meeting in St Petersburg and called for an independent scientific review into developments and dredging in Gladstone and concluded that the developments were damaging the World Heritage Site. In UNESCO's own words[8]:
"The mission considers that developments and operations in Gladstone Harbour and on Curtis Island impact on the outstanding universal value (OUV) of the property. An independent review of the environmental concerns of the developments in Gladstone Harbour and on Curtis Island is essential and recommendations from the review need to propose measures that will ensure future management, development and operations in the harbour and its surroundings are consistent with the high standards for conservation of the Outstanding Universal Value as applied in other parts of the property. Resulting recommendations and measures need to have the confidence of stakeholders involved and be in place prior to consenting further developments. The mission also notes that developments on Curtis Island are not consistent with the leading industry commitment to not develop oil and gas resources in natural World Heritage properties."
GetUp's advertising campaign backs in calls by the World Heritage Commission, UNESCO, scientists and locals for there to be an independent review into coal and coal seam gas developments in the World Heritage Area. As Colin Hunt, Honorary Fellow in Economics at University of Queensland puts it, the review needs to be independent "given the massive economic and tax benefits to both state and Commonwealth governments of LNG developments, there is a conflict of interest when these same governments make environmental assessments."[9].
We have previously sought a reply from Minister Burke's office to confirm whether the Government will deliver this review. We have expressed to Mr. Burke that GetUp would welcome and congratulate such a review, and that we will withdraw our advertising campaign if an adequate review is delivered.
– — – — – — – — – — – — – — – — –
Below are Federal Environment Minister Tony Burke's criticisms of this ad featuring Dr Matt Landos, and our responses.
Minister Burke: "The images of the marine life appear to be taken within the Great Barrier Reef Marine Park, but none of the heavy industry images are taken within the Great Barrier Reef Marine Park."
The images used show some of the marine life which can be found in Gladstone Harbour, near Curtis and Facing Island, and the Great Barrier Reef marine enviroment where impacts from dregding and the dumping of dredge spoils is occuring. The impacts from dredging are not just limited to the site of the dredging itself.
Minister Burke: "The images of industry appear to be taken from Gladstone Harbour which has been an industrial port containing both a coal loader and an aluminium smelter for nearly 50 years.
That is exactly why we used that footage. The history of the area and the toxic legacy it has left is why caution is needed in dredging up toxins stored within sediments. The images also show the current impact from the construction of CSG processing plants on Curtis Island which were approved by Minister Burke.

The legacy of environmental damage in Gladstone Harbour should not mean new developments in the area are not properly managed and it should not mean industrial developments are allowed to damage the World Heritage Area.
Minister Burke: "the vet who provides commentary connects dredging to deaths of marine life – this is a view he has put previously but the vast majority of scientific advice concluded the main impacts on marine life in Gladstone were caused by a huge nutrient and sediment load which spilled into the harbour following the Queensland floods."
There is virtually no evidence to suggest the fish diseases were caused by freshwater as the Minister suggests. However, if the Minister is so certain of this fact, why won't he conduct an independent review as request by UNESCO and the World Heritage Commission?
Minister Burke: "the list of potential projects referred to are ones contained in a draft plan of the Newman Government, not the Federal Government and you don't have to do much checking to know that Campbell Newman and I have very different views about protecting the reef."
The Federal Government has a significant role to play in the management of the Great Barrier Reef World Heritage Area. This responsibility was hard fought for by previous Federal Governments. The projects listed will almost certainly come before the Federal Environment Minister for his decision on how they should be assessed, if at all, under the Enviornment Protection and Biodiverstiy Conservation Act given the fact those projects may impact on the World Heritage Area, threatened species and migratory species.
If you would like to view the ad and donate to the campaign please click here: https://www.getup.org.au/campaigns/mining/gladstone/watch-this-video-now
21st November 2012