Reportback: "Woolworths wins the pokies vote, but loses PR battle"
Posted by

Kelsey
22nd November 2012
Today, we took the pokies reform fight straight to Woolworths Board of Directors.
We've just returned from Adelaide, where GetUp members and Woolworths shareholders attended today's GetUp member-initiated Extraordinary General Meeting of Woolworths Ltd. While the vote for the reform may have been defeated today, this is just the beginning of the fight. Check out some stories, snaps and coverage of the event below.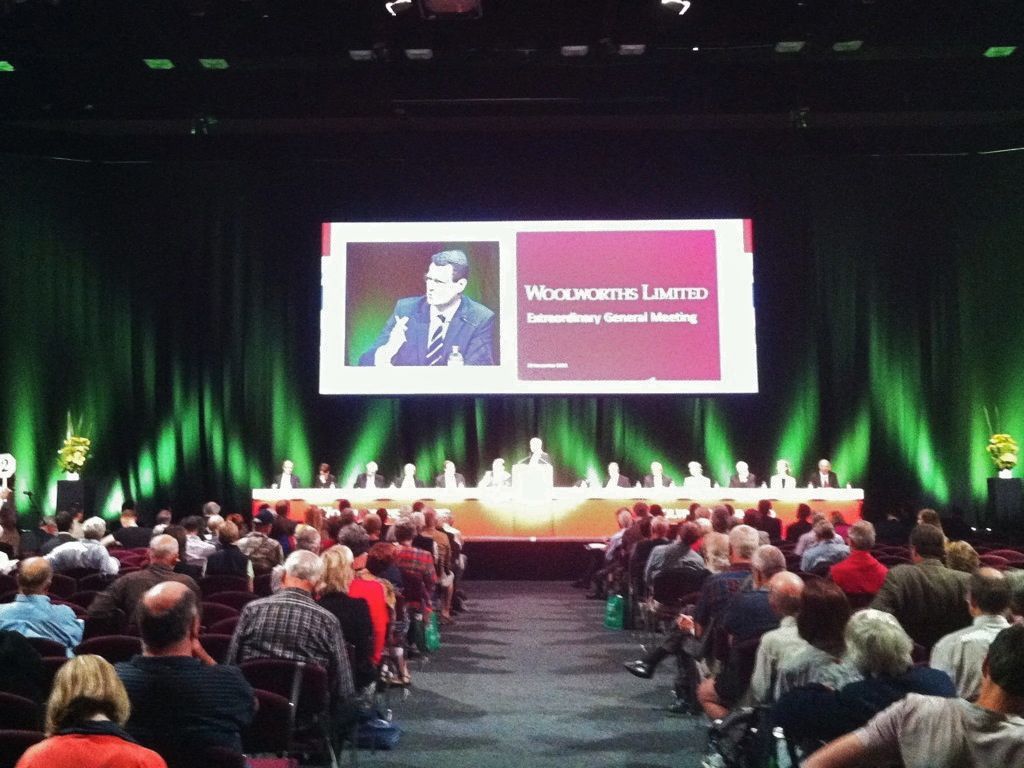 Woolies wins the pokies vote, but loses PR battle – The Age
Woolies faces Pokies protest at EGM – ABC World Today
Woolworths shareholders reject pokies bet limit – SMH
Woolies confident of win on $1 pokies limit – The Australian
The story has also been covered on: 2UE, 2GB, 3AW, SAFM, ABC World Today, Radio National, ABC PM, 7 News, 9 news, ABC news, Ten news, SKY News, SKY Business, ABC Melbourne, 5AA – twice! – and ABC Adelaide mornings.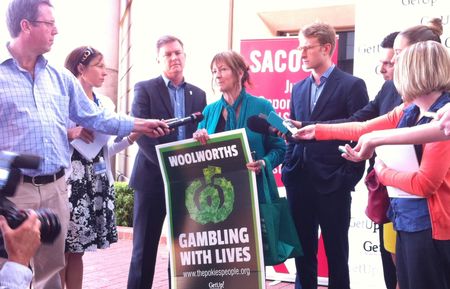 Karen, pictured above, is just one of the incredible members who stood up in today to ask for pokies reform.
Today could not have happened without Karen and others members who had the courage to stand up and be counted. Hundreds of GetUp members attended the EGM to stand up to the Board of one of the biggest and most notorious companies in Australia, and that was only possible because of the hundreds of thousands of GetUp members who have campaigned for safer poker machines for more than a year. This is a a true team effort, and a huge thanks is owed to the courageous members, supporters and shareholders who shared their stories – both in the meeting and from afar.